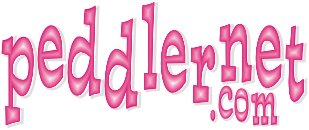 The Home Page of
The East Texas Peddler / Lufkin-Nacogdoches Edition
Updated DAILY!!!
Issue 1920 - PLUS ads thru Friday, September 22
CHECK OUT THE AD CATEGORIES BELOW





or click here to email us: LufkinAuctionHouse






or click here to email us: LufkinAuctionHouse







Check Out Our Trucks & Cars!





Click to visit The Angelina Coalition
PLEASE DO NOT RESPOND
to calls, texts or emails
(some from other countries)
wanting your bank account number
and/or other information in response
to your Peddlernet ad ... Never give
information to anyone you don't know.
Scammers often use broken English
and want to overpay with a cashier's check
or money order and let you cash it and
give them the difference.
Other scammers want to hire you for
a great weekly salary, many times to take care
of a loved one, but need your banking info
and/or social security number before they will
consider you for the job.
If you feel you are being scammed,
immediately contact local law enforcement
Always meet in a safe place to conclude
your Peddler sales ... The lobby of your local
police station is a great place.
NOTE TO GUN SELLERS:
if you are licensed to sell
guns/ammo/reloading gear and other
firearm-related items,
your ads are not free and line ads
must always include the phrase
licensed dealer, background check required".
You will not be charged for additional wording.
Thank you for helping us comply with
lawful gun sales.
If you are NOT a licensed dealer
but purchase these items for resale
you do not qualify for free advertising.

TO ENTER ONE PHOTO
WITH YOUR AD
after entering your ad
please email only one photo
(no collages)
along with phone number in your ad
to peddler@peddlernet.com ...
Please do not send photo without phone number
that is in your ad.
There is no charge for this service for free ads!



At Your Request ... Ads du Jour




Click Here for Online Submission!


---
THE EAST TEXAS PEDDLER
is a regional shopping guide providing the greater
Lufkin-Nacogdoches area with an effective source of free advertising.
The publisher reserves the right to edit or reject any advertisement
deemed inappropriate. Neither the publisher nor the advertiser
will be responsible for misinformation, misprints, typographical errors,
etc. that may be contained herein.
THE EAST TEXAS PEDDLER
is an independently owned and operated publication.
Published weekly by Donna Parks in Lufkin, Texas. Copyright 2017, Donna Parks
Offices at 219 E. Laurel Avenue • Lufkin, Texas 75901
936.632.1515 • 936.632.8777
---
The Peddler wants to hear your comments & suggestions at peddler@peddlernet.com
This site developed and maintained by DP Solutions, Inc.